Many accounts payable professionals feel trapped underneath the piles of paper invoices that they have to manually process. If you are one of them, you might feel like there is no way to escape.
Advanced invoice processing (AP) automation solutions can free you from all of that. But what happens when you invest in a provider that holds you and your data hostage by locking you into unreasonable contract terms? That might be a worse situation!
Let's lighten the mood and give you three things to know before you commit to an AP automation provider. That way, you'll hold the key to freedom from tedious manual processes.
ONE: LOOK FOR A CLOUD-BASED SOLUTION
Cloud technology allows you to access, approve or send back, and see the status of documents at every stage of the invoice and payment processing workflow, around the clock, 24/7. Documents stored in the Cloud can only be accessed by those with login credentials, whether it be to view only or approve. Users are also able to see the history of the document, who has accessed it, who has approved, where it is in the workflow. No more paper documents exposed at all stages in the process. No more lost documents.
And all without having to worry about maintaining servers or IT support for technical issues as you would with an on-premise solution or being held hostage by the IT support teams of a provider who holds your data on its internal server.
TWO: DEMAND A NO-RISK SUBSCRIPTION PAYMENT FORMAT, SAY NO TO LONG-TERM BINDING CONTRACTS
There is no reason to get into a long-term binding contract with an AP automation solution provider when there are options, such as Yooz, that allow you to only pay for what you need and add as you grow. One of our Yooz clients said to us during his AP automation provider discovery process, "Many of the providers we considered offered a 500-pound solution for our 10-pound problem. We were going to be forced to pay for more than we needed for the size of our business. Yooz was the perfect fit. And it will scale as we grow."
With a monthly subscription pricing structure you have the freedom and flexibility to customize your subscription at anytime. You pay based on the volume of documents processed/month with the ability to scale as you grow. The best solutions, like Yooz, allow you unlimited users for the same price. And when you are free from a long-term binding contract, you may end your subscription at any time (not that we would want you to).
Beware of providers that lock you into a long-term binding contract. Not only will you be held hostage for the time period, if you end your contract, the provider might hold your data hostage as well, charging you extra for access to your own data!
THREE: FIND A COMPLETE, END-TO-END, AP AUTOMATION SOLUTION and DON'T ALLOW THIRD-PARTY OUTSOURCING
We hear a lot about OCR (optical character recognition)—a technology that turns a picture into words—in AP automation. It is an important characteristic. Even more important is the next layer, smart data extraction, a technology that "understands" and processes the text from the OCR to transform it into relevant data. As many of you are exploring AP automation providers, you may ask, "Do you have OCR technology?" Good question. But what you really want to know is if the solution has a complete technology, combining OCR, smart data extraction, and machine learning.
Some providers might claim OCR, but then apply human extraction, outsourcing to a third party—also called third-party verification. OCR extraction that layers human verification uses people to put data read by the OCR into predefined fields. In this scenario data entry is done by an outsourced firm and takes time as the data is being populated by people, typically 24 to 72 business hours.
Kind of defeats the purpose of moving from a manual AP process to an automated process to save time, right?
Not only that, you could feel handcuffed to an outsourced company while you wait on them to manually enter data.
It gets worse. AP automation providers that outsource this part of the invoice processing workflow may not care about you and your invoice accuracy as much as they care about finding the cheapest data entry labor. One consequence of this is that you might see random drops in your invoice extraction accuracy; problematic when one significant benefit of the best and most technologically advanced AP automation solutions is a dramatic decrease in data entry errors.
A cloud-based AP automation solution like award-winning Yooz offers a complete end-to-end invoice and payment processing automation solution. That way, you'll hold the key to freedom from tedious manual processes and have time to perform more strategic, value-added work.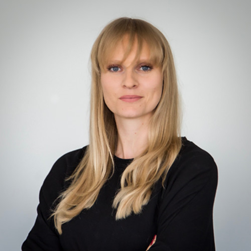 For more about OCR and smart data extraction, read the Yooz blog series, How Smart Data Extraction Puts the Smart in AP Automation.