Previously on Game of Fraud we introduced the role of the CFO in adapting their defenses to face new and more aggressive forms of fraud and fraudsters who are better organized and more technically proficient than ever.
Here in Episode 2 we'll answer three questions that CFOs should be asking themselves:
1. What exactly are the threats and what risks do they represent?
2. Why invest in fraud prevention?
3. What are the best human, organizational, and technological practices, and what are the most effective tools to mitigate, even prevent, fraud?
What are the types of threats?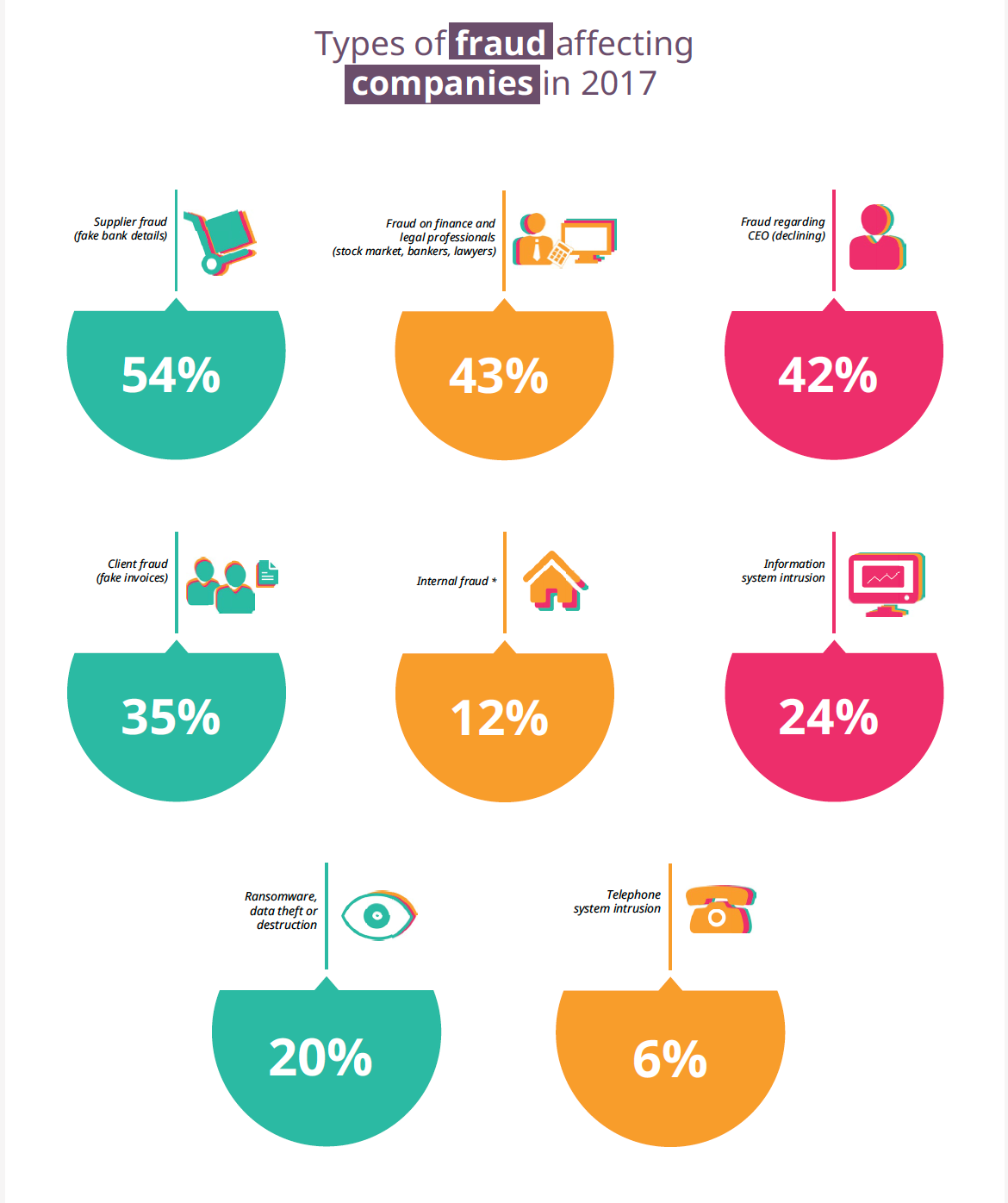 Other types of threats include: Breach of trust; embezzlement; fraudulent checks, ghost employees; employee overpayment; reimbursement of fictitious expense reports; and theft of raw materials, finished products or semi-finished products. It gets uglier with corruption, funding terrorism, money laundering, unethical behavior, and circumventing embargoes.
Technologies continue to offer better performance and security, but the reality is that the human factor is still the main source of vulnerability in terms of exposure to fraud today.
An employee is somehow involved in most confirmed cases of fraud. Sadly, in the U.S., fraudsters who have longer tenure with their company (five years or more) stole twice as much! An average of $200,000 compared to employees with tenure of less than five year.
And 68 percent of the fraud committed by individuals outside the company is actually the act of people close to the company in some manner, notably partners such as sales agents, clients, service providers, and others.
Interestingly enough, only 19 percent of the cases of corporate fraud are perpetrated by the company's senior management, but the median loss is much, much higher at $850,000.
The risks to the company are obvious:
Financial: Financial impact is not only felt when cash is directly impacted, such as invoices paid or wire transfer made to a fraudulent recipient, but also in terms of operating income, such as bad receivables resulting in loss of cash flow and lower net profit.
Data Theft: One of the greatest riches of a commercial company are its client data files as well as the nature of its business agreements and partnerships. This threat can take two forms:
- Inaccessibility to data, which would block the company's commercial, operational, and industrial activities.
- Malicious use of corporate data, which could incur significant legal liability for the company, serious damage to its reputation, and potential financial consequences for its customers.
HR and Psychological Impact: A breach affects employees psychologically when they feel betrayed by a work colleague that they have known for a long time, as well as the fraudster's managers, who may wonder whether they truly carried out company procedures to the fullest extent.
Reputation: Falling victim to fraud impacts the company's reputation, from the company's main commercial partners, namely its clients and suppliers, to its shareholders. How the company manages the crisis also impacts its reputation, so a solid communications plan should be in place and practiced frequently.
We'll explore the seven things CFOs can do to mitigate, even prevent, fraud in the next two episodes .
1ACFE 2018 Report to the Nations Global Study on Fraud and Abuse
2Euler Hermes-DFCG study, 2018.1