In Part 1 of this blog series we answered the question "Why change from a manual invoice and payment processing workflow to a fully automated one?" And in Part 2 we answered, "Why is now the time to automate?"
Part 3 of this series answers, "Why Yooz?"
But instead of reminding you of what many of you already know about us through other communications, industry reports, and webinars, we thought we'd let our customers answer this one.
Mellisia James, AdTheorent, assistant controller says, "Yooz stood out because of its people. They really listened to our needs and customized a solution that was built around our processes. We simply click away, approve, and pay!"
"We were using Bill.com and it wasn't working for our internal systems," said Scott Korte, corporate controller at Store Space. "Everything lived in the Bill.com system which meant we had to have a different login to that system and to our Sage Intacct ERP system. Now, all invoices get saved in Yooz, seamlessly integrated with Sage Intacct. We have access to everything with one login."
Carla Lottie, accounts payable manager at Liberty Fund, is a fan. "What sets Yooz apart is its user interface. Users inside and outside of the AP department can easily learn how to input their own invoices and truly understand software. It's making our workflows more efficient."
Yooz client champion, Patsy Price, director of operations at Peterson Automotive Group, advises that you find an AP automation solution that can take your invoice and payment processing workflow from beginning to end. Since implementing the Yooz solution, "We now manage our payables, instead of our payables managing us." And they're saving more than $35,000 a year!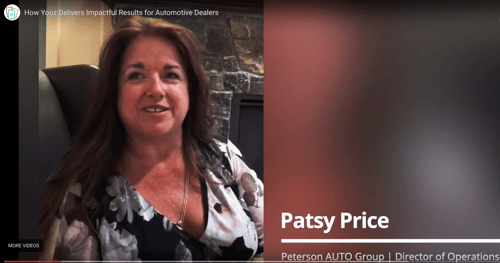 "Yooz adapted to our business needs and ERP instead of us adjusting to the system. Best of all, the reliability exceeds our expectations, at 99.9%," assures Bryan Schmidt, controller, UNITE HERE HEALTH and long-time Yooz advocate.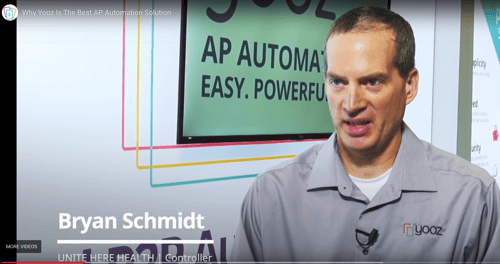 We invite you to join these happy Yooz customers who are realizing financial savings, increased productivity, and more time to focus on strategic initiatives.
*This blog series is based on the Yooz whitepaper, Why Finance Leaders Shouldn't Wait for Electronic Invoicing, available for download, with research data from the Institute of Finance Management's (IOFM) Is Your AP Performance Top Tier? Report.