Yooz, the intelligent P2P automation software provider, announced the expansion of its global strategic partnership with Sage Intacct, the leading accounting software, in the UK. The new partnership increases the business value of companies' Finance and Accounts departments by providing better visibility into payables at any time and make more informed decisions with real-time data.
What are the benefits of AP Automation?
Today, at the digital age, finance leaders are facing many challenges: paper-based manual inefficient and costly AP process, long invoice approval time, late payment penalties and lack of visibility.

This is where Yooz, the multi award-winning AP automation provider comes in: a powerful yet affordable cloud solution, integrating into over 200 accounting and ERP software programs worldwide, based on AI, machine learning and deep learning technologies that is easy to set up and use in less than 24 hours.

The solution streamlines the AP workflow into a few automated steps: capture, enter, approve, pay and export invoices, cutting the processing time from weeks to days and decreasing administrative costs by 70%.
How Yooz & Sage Intacct ERP integration can become a real game-changer for financial leaders?
Through this partnership, Yooz and Sage Intacct are offering a unique solution cost-effective, simple and smart, that integrates seamlessly with the Sage Intacct ERP, allowing Finance and Accounts departments to capture all documents in one place, update purchasing data in real-time, and send invoice images directly to the Sage Intacct platform to be automatically processed – offering a 'no touch' solution for invoice processing. The combination of the implemented solutions also provides an unrivalled level of invoice automation on the market, with AI and machine learning technologies that are able to automate over 80% of all invoices.
Customers that have already witnessed the benefits of the partnership outside of the UK include the government department of the City of Cleburne, Texas, consulting firm Deutser and commerce platform Bridgevine:
A connected end-to-end AP workflow
A solid handle on and clear visibility into the payment process
A greater employee satisfaction with more value-added, strategic contributions.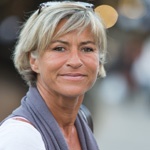 We deliver unique value to more than 3,000 customers and over 100,000 companies around the world, including UK businesses that are making the move to Sage Intacct. Becoming the preferred cloud-based AP partner of Sage Intacct re flects the unique solution and competitive advantages Yooz provides to the invoicing process. We are looking forward to a long, successful collaboration and further combine our team of experts and cutting-edge technologies to produce solutions specifically tailored to increasing the productivity of finance departments".
Magali Michel, Director of Yooz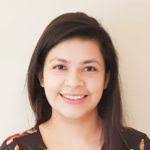 We are always looking for the best solutions for Sage Intacct customers to improve their operational performance. Yooz offers a very efficient, agile, simple and quick solution to implement regardless the size of companies and volume of invoices".
Pooja Dey, Product Marketing Manager at Sage Intacct