Tired of delays and additional costs in your Accounts Payable (AP) invoice processing workflow? Are you looking for a way to streamline your processes and save money? A paperless accounts payable invoice processing system could be the ideal solution.

Managing the Accounts Payable invoice process is one of the most crucial aspects of running a business, directly affecting profitability and operations throughout the entire organization. It ensures that suppliers and creditors are paid, invoices are processed and approved, and all relevant data is recorded. By doing all these in a timely manner it also helps to establish and maintain good relationships with suppliers while simultaneously preventing errors and fraud.

In other words, an optimized AP workflow is key to any company staying competitive and successful.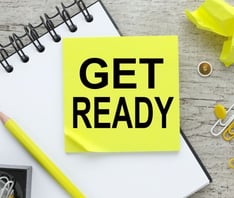 AP Process Challenges
The AP process has historically been manual and heavily paper based. While parts have adapted to advances in technology (think accounting software packages or Excel), most remain outdated practices that can create challenges for any company wanting to have an efficient, optimized system in place. For example, poorly defined and paper-based invoice processing typically leads to issues such as:
Slow processing,
Matching errors,
Manual follow-ups for exceptions (such as for incomplete or incorrect data),
Lost invoices or records, and
Double payments.
In addition, research has shown that management priorities and competing budget demands, IT availability, and lack of staff resources were also blockers of automation.

If you are facing any of these challenges, using a technology tool like automation - a paperless invoice processing system - could be the solution.
What is a Paperless Invoice Processing System
To understand the benefits of an Accounts Payable paperless workflow, it is necessary to understand what that means. Paperless invoice processing is exactly what it says: an automated workflow that eliminates manual paper-based process from your AP process. Eliminating the need for physical documents makes the Accounts Payable process easier and more efficient, reducing costs and increasing the visibility and accuracy of their operations. It also provides a digital trail for tracking and audit purposes and a centralized storage location.

In today's age of digital transformation, this is where management teams seem to be turning for AP workflow modernization. In fact, according to the Digital Transformation Survey report by PTC, 70% of organizations have a digital transformation strategy or are working on one.
What are the Benefits of Automating Your AP Workflow
What makes digital transformation and AP automation systems so popular? The advantages and benefits are numerous including:
Faster and more accurate than manual entry, accelerating the approval process and reducing human errors that result in disputes or corrections.
Having a single, centralized storage for all related data that can be accessed 24/7. This includes a digital audit trail that lets you know the status of any invoice at the touch of a button.
Reducing overhead costs related to office space for paper storage, filing, mailing, printing, and even outsourced (processing) labor.
In addition, automating an AP workflow means simplified compliance requirements to increasing financial visibility and more efficient data management and information analysis for better control over operations and any strategic decision-making.
Can Any Size Business Benefit from Going Paperless
Historically cost has been a major factor in the ability to access and use modern technology. Thanks to modern cloud-based SaaS platforms, this is no longer the case. Now any size business can benefit from a Accounts Payable paperless invoice workflow – not just large corporations. In fact, smaller businesses tend to have even more opportunities for cost savings because they have fewer resources available to dedicate to managing manual accounts payable processes such as entering and checking invoice data or searching through folders full of document records. The same applies to larger organizations where resources can be better allocated instead of handling repetitive, tedious processes.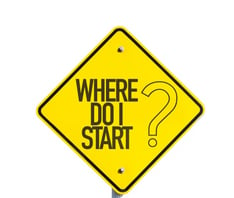 How Do I Convert My AP Workflow from Manual to Paperless
When converting your existing Accounts Payable workflow from manual to paperless, there are several steps to consider. First, determine the solution that best suits your needs. Some of the ways that you can do this are by assessing which tasks need automation most urgently, analyzing costs versus ROI, and talking with internal users and experts. Also, compare available market solutions, speak with outside experts, and even check out what the competitors are doing.

Second, evaluate whether new processes will need to be put in place such as adding electronic payment and banking solutions or integrating systems with the existing company IT systems.

Finally, establish a training program for employees so that everyone involved knows how to use the new system properly. This is a key step to ensuring the success of any new processes as well as opening the door to additional digitalization efforts in other departments.

Since it is important to understand the technology as well as how to best configure and set up procedures according to your needs, consider working with an experienced third-party vendor like Yooz. We offer real-time cloud-based AP automation knowledge based on experience with over 4,000 customers and 100,000 companies worldwide in addition to native integration with 250+ Enterprise Resource Planning (ERP) systems.
What Are Some Paperless Accounts Payable Best Practices
There are some important best practices that should be followed when implementing a paperless invoice process:
Ensure automated controls are in place and secure access levels, especially for personnel dealing with sensitive data.
Create rules and procedures for internal control audits.
Automate approvals and escalations wherever possible
Implement regulation-based rules for archiving digital documents.
Review invoice data regularly and note the number of errors or exceptions caught by the system. What type are they? Does it appear accidental or an attempt at fraud?
Verify supplier data to ensure that it is kept accurate and up to date.
After all, there is truth to the saying that "technology is only as good as the people who operate it."
What to Conclude
By following these tips when creating an accounts payable paperless workflow, you can make sure that it runs smoothly and efficiently, enjoying all the advantages of going paperless without compromise.