The Account Payable (AP) process is a critical component of any organization's financial and accounting operations; one that was once only possible to complete by hand. While this might work efficiently for smaller businesses, as companies grew the manual AP process became increasingly cumbersome and time-consuming for accounting teams, as well as prone to mistakes. Alongside that growth, the number of invoice casualties continued to climb.

Fortunately, today's advancements in technology mean that the AP process can be automated, streamlining the workflow and offering businesses significant value thanks to a number of tangible benefits including improved accuracy, faster payments, improved cash flow, and reduced costs. For this reason and more, organizations across the globe are transitioning to an automated process.

That said, the wealth of information online can rapidly become overwhelming to the point that its natural to question both the benefits and all the many factors to consider. To ensure you have the basic information that you need - AP automation 101 - let's take a look at the fundamentals of Accounts Payable automation.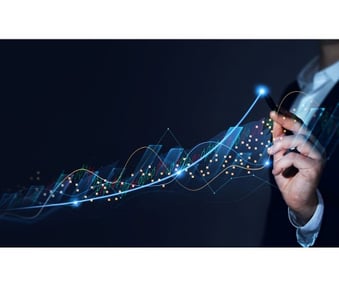 What is Accounts Payable (AP) Automation?
Accounts Payable (AP) automation refers to technology that is used to streamline and automate the accounts payable processes. It removes manual tasks and providing better visibility and control over important financial information. In addition to increasing efficiency and eliminating paperwork, minimizing human intervention in the process offers several benefits including the following highlights:
Security: information is double- or triple-checked at the beginning of the process, reducing the chance or error or fraud attempts at any point including payment.
Flexibility: cloud-based technology not only centralizes information for easier access but enhances remote and hybrid working opportunities. Employees can continue to carry out their duties including approvals.
Savings: no more paper-related costs including storage and delivery plus no more overtime or outsourcing for labor or paying for hardware and maintenance.
Efficiency: automation can drastically reduce the time spent on tasks all the way from data entry to processing payments. In addition, using technology means that the process can work 24/7. After all, machines don't need to eat or sleep.
Area Benefits of an Automated vs. Manual Invoice Process
Whether you're the CFO of a small business or a corporation with offices in several states, it's important to understand the benefits of AP automation compared to a manual transition. Let's consider some of the areas that benefit from automation technology:
Area
Manual
Automated

Processing

Humans review and approve any invoice submitted by a vendor before settling.

Process is vulnerable to human weaknesses including errors, tracking, and security.

Things like late invoice payments and duplicate invoices can be costly to an organization and strain vendor relationships.

Eliminates the need to input data manually.

Processing time decreases (after all, technology doesn't need to eat or sleep) and errors diminish. The system will receive the vendor invoice, scan and check it, then automatically input through the system all the way through payment.

Errors are reduced, potentially saving the business both dollars and hours of time.

Budget and Cash Flow
Even the most detail-oriented employee can make mistakes that can have a high cost to resolve. These can range from additional work hours, payments, late fees, and even possible litigation to resolve.

Improved cash flow visibility thanks to real time, centralized data.

Having accurate information means improved strategic planning and allocation.

Better financial forecasting and budget allocation so vendors get paid on time (or even early).

Lets you take advantage of discounts by ensuring that you pay your suppliers on time.

Seamless Transactions
Information is sent via mail, fax, or delivery. Even when documentation is sent via fax or email, it must still be received, reviewed, and processed. Once the process is complete all that information must be shared across other departments or locations.

Modern automation platforms can integrate seamlessly with most company financial systems or Enterprise Resource Platforms (ERP), with data then shared in real time.

Software can automatically process invoice payments so that vendors receive them quickly.

Vendor can often choose their preferred method of payment such as check, transfer, or digital credit card.

Staffing

Isn't growth a good thing? Not necessarily. As an organization grows more employees are required to process invoices and payments.

More money spent on salaries to complete routine tasks.

In the case of invoices needing further attention before approval, this can also mean additional costs that surpass the forecasted budget allocation.

Less manual labor time is required for routine tasks, saving on any costs associated with hiring more employees.

Spending less time on AP enables employees to focus on critical tasks that can enhance an organization's return on investment, such as nurturing relationships with vendors.

Modernization
Additional employees or consultants may need to be hired to complete strategic tasks.

Provides opportunities for employees to enhance their knowledge of digital invoice systems.

This availability for training and development contributes to better employee retention, reduced turnover rates, and an improved reputation as an employer.

Assists in the further digitalization of the organization.

Workspace
Physical space required! Working with paper means that you require room for processing; ample space to work and additional secure storage space to deposit all the paper invoices, receipts, and other documentation.
All documents are stored and made available in digital format through cloud-based storage. With less physical space needed, automation enables organizations to reduce expenditures for containers, storage providers, or even larger office space. And somebody to maintain all of it.
Key Considerations When Making a Digital Transformation
Going digital can be a big change for any organization and, with many AP automation solutions in the market, there are a few fundamental considerations to keep in mind. These include:
Costs
When transitioning to automation AP systems, one of the first things to consider is the soft and hard costs associated with the software.

Hard costs -also known as direct costs - refer to outgoing tangible expenses for assets such as equipment and supplies. These are physical items that tend to have a fixed or predictable amount and are therefore generally easier to forecast. Soft costs are indirect or intangible costs, ones that related versus physical. These include research, management, monthly software bills, and even fluctuating interest rates on bank transfer payments.

When selecting an automation system, knowing the pricing for things like contract requirements, payment terms, customization, and support are all factors that can help determine costs.

For example, Yooz doesn't have fixed contracts periods and fees are based on the number of invoices processed per month so no funds are being wasted. You can even have a cost-free trial to see if the platform is right for your company.
Integrations
If you use any kind of software for your business operations - whether proprietary or otherwise - ensuring that your automated AP platform of choice can integrate with it is vital for a smooth automation process.

Most automation software providers will outline whom they integrate with or how much the connection can be customized. If not, be sure to ask.

Yooz offers integration with over 250 different systems to ensure that your data can flow smoothly in both directions.
Safety and Security
Breaches in data security and fraud are becoming a mounting global concern with far reaching effects. For example, data breaches affected 45% of organizations in 2021.

Modern digital AP solutions should offer a two- or three-way data check with the invoice is received to eliminate the possibility of invoice duplication and provide greater security than a manual process. Storing invoices and receipts within cloud-based software further eradicates the misplacement of paper invoices, which can have several repercussions on organizations and vendors.
How AP Automation Can Help Becoming Carbon Neutral
One extra benefit to organizations is the ability of automation to help them with their Corporate Social Responsibility (CSR) efforts, specifically when it comes to the environment.

Carbon emissions have disastrous consequences on our planet. With the latest White House Climate Plan proposing to tackle the climate crisis and reach 100% carbon pollution-free electricity within the next 12 years, eliminating mass use of paper is a good step.

Not only does automation reduce waste, but the AP automation process abolishes the need for paper invoices and postage of receipts. This means that automating your process can support your organization in becoming carbon neutral.