Thanks to remarkable advancements in both accounting and technology, the adoption of accounting software is on the rise in organizations worldwide, spanning industries from manufacturing and retail to nonprofit. The healthcare industry is also following suit, with providers of all sizes leveraging digital accounting systems. This trend is especially notable in small business across diverse sectors, where cloud-based accounting software solutions, in particular, are gaining popularity.

With cloud-based solutions, companies can now access their financial data securely from anywhere and anytime, allowing for real-time collaboration among teams regardless of either physical location or the time. This has not only aided intra-organizational communication but also enabled business to adapt swiftly to changing market conditions.

Furthermore, the benefits of employing accounting software extend far beyond just simplifying routine manual tasks. These software solutions often incorporate sophisticated features including data analytics and customizable reporting, empowering organizations with insightful financial analysis and decision-making tools.

Hospitals and healthcare providers of all sizes are part of this upward trend, further underscoring the role of technology in modern-day financial management.

Do the numbers support this change? The answer is clearly yes. In fact, technology-driven innovation holds such potential to improve healthcare that it is expected to create $350 billion - $410 billion in annual value by 2025 (out of the $5.34 trillion in project healthcare spending for that year).
What is Hospital Accounting Software?
Like other forms of accounting software, hospital accounting software is an electronic solution that streamlines and digitalizes accounting tasks that organizations are required to complete. Some of the tasks that accounting software can accomplish include:
Accounts Payable (AP) automation
Automated invoice processing
E-invoicing
Payroll automation
Purchase-to-Pay (P2P) automation
In the healthcare industry, cloud-based accounting software facilitates all of the above transactions. Rather than completing them manually, hospitals are able to send invoices to patients, receive invoices from vendors, settle invoices on time, and manage cash flow digitally.
Types of Hospital Accounting Software
When it comes to choosing which hospital accounting software to use, there are two options: on-premises and cloud-based software. On-premises accounting software can only be accessed via one desktop computer that remains in the hospital at all times.
In contrast, cloud-based software ensures that hospital accounting data can be accessed by anyone who is preapproved, regardless of their location. For larger healthcare providers, this is often the first choice, as it enables data from various locations to be viewed at any given time.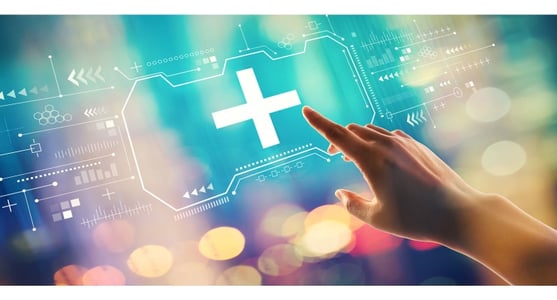 The Impact of Healthcare Accounting Software
Healthcare organizations find tremendous value in leveraging accounting software for several compelling reasons.
Data Security
First and foremost, the critical aspect of patient confidentiality becomes significantly strengthened with the implementation of automated accounting software. Considering the alarming number of data breaches - 422 million in the US alone by 2022 - software solutions play a crucial role in reducing the risk of data breaches, ensuring that patient information stays secure and protected. Without question this increases patient confidence in the organization as well.

A high level of data security is of utmost importance. Cloud-based hospital accounting solutions enable easy and secure access to accounting system from anywhere at any time. With this convenience, hospitals can confidently navigate compliance and data privacy regulations, knowing that their financials and patient data will remain safe and compliant with regulations.
Regulatory Compliance
When it comes to healthcare, regulatory compliance is not just of the utmost importance but serves as the foundation for safe and effective patient care. Included in these regulations are:
Reducing Manual Labor
Automated healthcare accounting software offers the added benefit of reducing manual labor. Thanks to seamless and advanced integration across various providers, there's no longer a need to enter data manually. Invoices and other crucial documents are now digitally received or scanned, with every step carefully recorded in the cloud for efficient tracking and audit purposes.

Did you know that Yooz offers 250+ integrations, more than any other in the market?
An additional result of the decreased reliance on manual tasks makes accommodating multiple locations and multiple approvers seamless and efficient in terms of time. This agility is especially crucial in the fast-paced, ever-changing, and increasingly regulated healthcare industry, enabling providers to stay current and responsive to evolving demands.

This step-by-step tracking, combined with a single, centralized data storage and comprehensive end-to-end processing (including digital payments!), empowers hospitals to deliver excellent patient care with streamlined, easily accessible financial management.

Ultimately, hospital accounting software empowers better control over financials by overseeing both the incoming and outgoing revenue with ease, leading to enhanced cash flow management.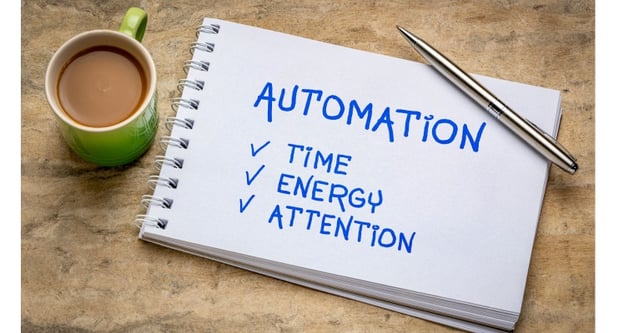 The Benefits of Automated Accounting Systems
Utilizing an accounting system can dramatically improve and enhance operational efficiencies and effectiveness. But that's not all. Switching from manual processes to accounting software can bring hospitals additional benefits including:
Automated Invoices and Bills


Accounting software automates billing processes, ensuring accurate payment data and up-to-date invoices. This is true regardless of whether treating privately insured patients, those using Medicare, or those paying treatment fees themselves. This makes it easier for hospitals to track late payments and maintain cash flow.



Inventory Management


Accounting software enables digital tracking of inventory, saving time and offering real-time insight into inventory into restocking needs.



Purchase Order (PO) Submission


When inventory is low, it's essential that it can be restocked as quickly as possible. When employing cloud-based accounting software, hospitals are able to submit purchase orders to vendors and make payments automatically and on time to prevent any hold-ups.



Better Vendor Relationships


Cloud-based accounting software allows hosptials to submit purchase orders to vendor squickly, ensuring timely payments and preventing delays. This in turn helps hospitals to improve relationships with vendors. In contrast, hospitals with slower or late payments can hinder vendor relationships and can have a drastic impact on whether hospitals are able to procure the supplies required to provide adequate treatment.



Electronic Medical Records


Did you know that in the US, 96% of non-federal acute care hospitals are now using electronic medical records?

Accounting software enables electronic medical records which, in contrast to paper records, facilitates instant access to patient information and therefore improves patient care.



Less Administrative Tasks


Using accounting software lessens the administrative workload, giving healthcare professionals more time to focus on imrpoving patient care and hospital performance.



Enhanced Decision Making


Having comprehensive data available for informed decision-making means easier monitoring of business targets and better oversight of spending.



Improved Cash Flow Management


Cash flow management is a critical aspect of accounting regardless of the industry or service being provided to clients, customers, or - in the case of hosptials -patients. Healthcare accounting software helps to monitor financial data, ensuring accurate cash flow management and minimizing the chance of human errors.



Automated Payroll Systems


Paying vendors on time and storing patient data confidentiality is essential, but it is equally important to ensure that employees are paid on time. With the right healthcare accounting software, hospitals can log and update employee information and integrate payroll accounting, including Xero, Sage, and QuickBooks.

This helps to guarantee that employees are paid on time and receive pay slips as well as contribute to the monitoring of cash flow.
In summary, hospitals adopting automated acocunting systems can streamline processes, improve financial management, and enhance their overall efficiency and effectivenss.
The Key Takeaway
Healthcare accounting software has a profound impact on organizations, streamlining financial processes, increasing data security, and fostering an environment of operational efficiency. By embracing this technology, hospital administrators can focus more on delivering quality patient care while ensuring that their financial operations stay robust and compliant.
Take the Next Step for Your Accounting System Today
At Yooz, we know just how important it is for hospitals to select the right accounting software for their needs. If you're looking to integrate accounting software into your hospital or healthcare setting, we've designed our system with you in mind.

From ERP integrations and invoice capture to supplier relationship management and instant invoice approval, our software guarantees you have everything you need in one cloud. But don't just take our word for it. See how it works and how it can benefit your accounting practices with a free demo to gain insight into the covenience, time savings, and security offered by cloud-based SaaS.